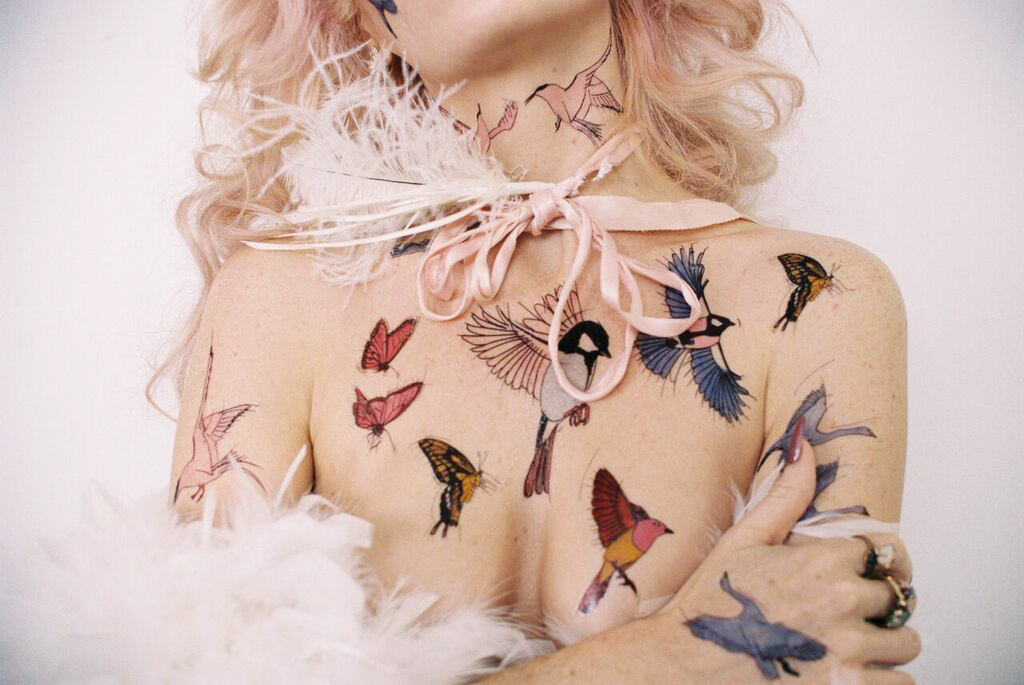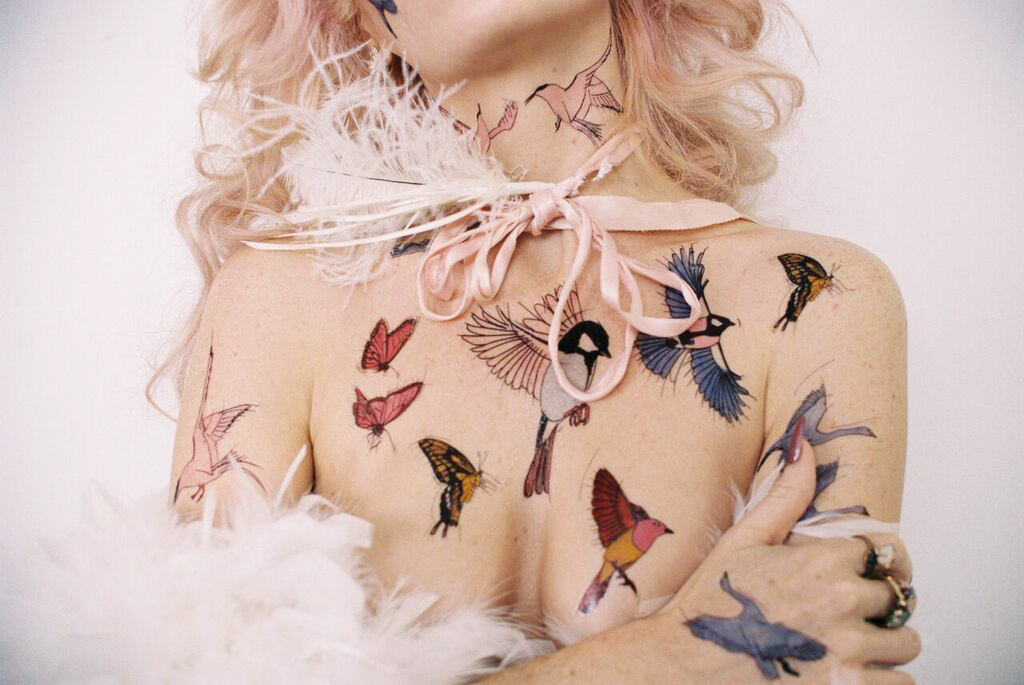 Audrey Kitching x Tattify / Illustration + Art Direction
Ever since MySpace (whoa throwback), Audrey Kitching has been a style icon for me. Her edgy style, crazy colored hair and quirkiness are an inspiration to be different and not care what others think. I'm also an avid lover of birds and wildlife, so when we talked about her temporary tattoo collection and what she wanted… it was kind of a match made in heaven.
I had the pleasure of illustrating these birds and butterflies for Audrey's collection, Lady of the Birds. Once the artwork was finalized, I put together a moodboard for the art direction of the shoot. Audrey and her PR representative, Erica, were amazing in organizing the shoot and getting a wonderful photographer by the name of Sean Scott to shoot it.
After I received answers for the Q+A questions I sent to Audrey, I named and described all of the temporary tattoos based on the vibe of her answers.
I created a newsletter and homepage website banners with a mix of the photographs from the shoot, and the illustrations I designed, giving it an overall etheral feel.
Audrey is such a down to Earth person, making this collaboration super fun to work on!
You can shop Audrey's collection, Lady of the Birds, here.
2016